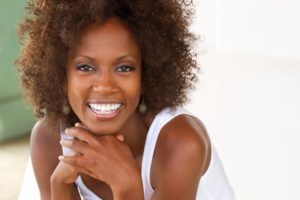 You brush your teeth on a daily basis. That's all your mouth really needs to be healthy, right? Actually, no, it isn't. Everyone's mouth has plaque, a white, sticky substance that houses harmful bacteria. If left unchecked, these bacteria create acids that can wreak havoc in your mouth and beyond. And did you know that your oral health can also influence your general well-being? Keep reading to learn the basics of oral hygiene with your dentist in Ann Arbor.
How does my oral health affect my overall health?
The mouth is often a window to the rest of the body. Oral problems, such as gum disease, have been linked to serious medical conditions, such as heart disease, diabetes, and kidney disease. If you allow oral infections or diseases to remain unchecked, you run the risk of causing more harm to your body as well as your mouth. By addressing your oral health, you can help improve your overall health and potentially reduce the effect that these larger medical conditions have on you.
What can I do to maintain good oral hygiene?
The good news is that you can do simple things to improve your oral health. The bare minimum basics of oral hygiene include the following:
Brushing twice a day.
Flossing once a day.
Visiting the dentist every six months for a checkup and cleaning.
Your mouth also benefits from the following tasks:
Drinking more water.
Consuming less sugar and carbohydrates.
Using an anticavity fluoride mouthwash.
Avoiding chewing hard foods like popcorn kernels or ice.
Why do I need to visit the dentist twice a year?
If you brush and floss consistently, you may think that you don't need to have your semiannual dental checkups and cleanings. Think again. Even with the most diligent oral care at home, plaque buildup can happen. Over time that buildup hardens into tartar, which is much more difficult to remove. Bacteria then have more opportunity to attack your teeth and irritate your gums, causing decay or gum disease. Your dentist or hygienist has the professional tools and training necessary to clean away these deposits and wipe the slate clean, preventing future oral problems.
But your appointment with dentist is about more than just a simple cleaning. The dentist also conducts a thorough exam of your mouth, teeth, gums, tongue, and throat to make sure that you don't exhibit any signs of serious conditions, such as gum disease or oral cancer. Early detection and treatment are essential to increase your chances of overcoming these diseases with as little damage and pain as possible. If you only visit the dentist after there is a noticeable problem, you could face much more intensive treatment to fix it.
In the end, you have a large say in your oral health through your daily lifestyle choices, but remember that you don't have to do it alone. By maintaining good oral habits at home and visiting with your dentist regularly, you can ensure that your smile stays healthy and happy for years to come. That in turn can help you enjoy better health in the future.
About the Author
Dr. Dina Cocco has been practicing dentistry in Ann Arbor, Michigan, since 1990. She continues to refine her skills and expertise with training courses at the University of Michigan and elsewhere and brings the best of what the industry has to offer to her patients. Whether you need a routine checkup or dental implants, she can help you give your smile the care it needs. To schedule an appointment, you can call (734) 668-8636 or click here.