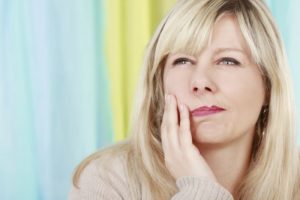 On a nice spring day, the last thing you want is to have to deal with any form of dental trauma. Unfortunately, you don't always have control over whether one will emerge. That's why it's best to be prepared so that you can effectively respond and get on the road to recovery. To aid in your efforts, your emergency dentist in Ann Arbor provides some tips for how to respond to some of the more typical dental emergencies that can happen.
The First Steps to Take for any Type of Dental Emergency
A dental emergency can be defined as any occurrence that represents a sudden and negative change in your oral health, whether it involves bleeding, severe pain or tooth loss. No matter what type of trauma you experience, though, these steps should be taken:
Breathe – A dental emergency can be shocking, but as best you can, try not to panic, and take a deep breath so you can think clearly.
Assess – After calming yourself, take a moment to assess what has happened.
Act – Then, reach out to your emergency dentist's office so you can explain what has happened.
Oral Bleeding
If you've received a cut to the gums, cheeks or lips, you can gently bite down on a cotton gauze while keeping your head elevated. In cases where the bleeding persists for more than 10 minutes, you should head to the emergency room.
Toothache
A toothache can leave you in severe pain, which is the result of bacteria that have worked their way into the inner area of the tooth. For temporary relief, you can carefully floss around the pain site and take ibuprofen to ease the discomfort.
Fully Dislodged Tooth
In the case of a knocked-out tooth, first grab it by the crown and attempt to re-insert it. If you're unsuccessful, soak the tooth in a cup of cool water or milk until you can be seen by your emergency dentist.
Partially Dislodged Tooth
When a tooth is partially dislodged, the main focus is to prevent it from completely falling out. One way to go about this is to gently bite down on the area with a cotton gauze. Then, be sure to avoid chewing on that side of your mouth until you've visited your emergency dentist.
A Suspected Broken Jaw
If you've suffered a bad fall or a blow to the face, which has resulted in severe pain and immobility, then you may have a broken jaw. You can use a rope or some other apparatus to tie around your head to ensure the jaw doesn't move, and then immediately head to the emergency room.
Broken or Fractured Tooth
When dealing with a broken tooth, you can rinse your mouth with salt-water to eradicate any new bacteria growth, and be sure to avoid any activity on that side of your mouth. Then, to lessen any pain, you can take ibuprofen.
Your Emergency Doesn't Have to be Permanent
The main thing to keep in mind when you have a dental emergency is that you're not doomed to remain in the situation. Now that you're better educated about what steps to take, you can move with intent and purpose so, with the help of your emergency dentist, you can soon recover.
About the Author
Dr. Dina H. Cocco earned her dental degree from the University of Michigan. She has since gone on to provide compassionate and expert care for nearly 30 years. Still, Dr. Cocco remains dedicated to elevating her knowledge and expanding her skillset, which is why she takes continuing education courses. She treats dental emergencies at her private practice, and she can be reached for more information through her website.