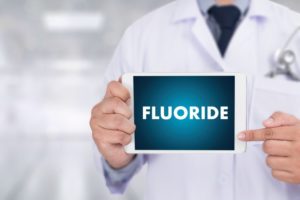 Instilling good oral habits in children can be difficult. A child's age can affect the quality of their brushing habits. Children do not always have the dexterity or coordination to brush all surfaces of each tooth. Children are or can be distracted depending on their age. Dental professionals recommend parents/guardians help a child brush and floss until age eight, and floss until age 10. This will instill good habits children can use throughout their life. In addition to brushing twice daily and flossing, a dentist in Ann Arbor may suggest sealants to be placed based on a child's caries risk. An increase in risk is determined by deeper grooves, diet and fluoride intake.
What are Dental Sealants?
From the moment a child's tooth erupts through the gumline tissue, the number one concern is tooth decay. As children grow, cavities are more likely to appear because, as we mentioned earlier, children aren't always responsible enough to take care of their own teeth. This is why dental sealants are an excellent and highly recommended treatment for children. Your child's dentist or dental hygienist will apply sealants to the biting surfaces of the permanent molars and sometimes premolars. Tooth decay occurs here most frequently due to the natural deep grooves on the chewing surface of the tooth.
As soon as their teeth begin to erupt through the gumline, you should talk to your child's dentist about having sealants placed. This will keep their teeth protected as they grow older, especially between the ages of six and 14, when cavities are more likely to develop. This treatment is easy and non-invasive and should be done on the six- and 12-year molars.
Why is Fluoride Important?
Fluoride is a naturally occurring element that protects your teeth by strengthening your tooth enamel. Before your teeth even erupt, the fluoride you ingest from the foods, and city water you consume, make your teeth stronger. Once your pearly whites appear, you can benefit from fluoride toothpaste and the fluoride found in your water because it will rebuild any tooth enamel that is weak. Fluoride can even help reverse early signs of tooth decay.
Hygienists or dentists are likely to place fluoride varnish on every child's teeth at each cleaning appointment. Adults who have a high decay rate can also benefit from this professional application.
The American Dental Association offers a few tips on brushing and fluoride, some of which include:
Brush your teeth twice a day for two minutes with a fluoride toothpaste. Make sure there is an ADA Seal of Acceptance on the box before you purchase.
For children younger than 3 years old, begin brushing their teeth the moment they begin to appear. Use a smear (no bigger than a grain of rice) of toothpaste.
For children between the ages of 3 and 6, use a pea-sized amount of toothpaste.
It's best to supervise your children as they brush their teeth. This will ensure they use the right amount of toothpaste and brush for the appropriate amount of time.
About the Author
Dr. Dina H. Cocco, D.D.S., P.C., earned her bachelor's degree at Central Michigan University before completing her dental degree at the University of Michigan in 1989. Sharing her warm, personable approach with patients from Ann Arbor and surrounding areas since 1990, Dr. Cocco provides the latest in dental care. Believing in the importance of early preventative care for children, she and her staff offer comfort and kindness when teaching even the youngest of patients. For questions about our services, visit our website or call (734) 668-8636.