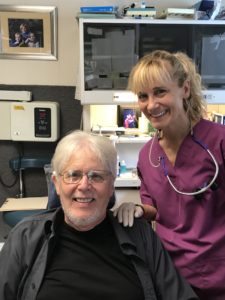 Anyone who has lived in Ann Arbor knows just how vibrant and beautiful this area truly is. It offers all of the big city conveniences, shops, and restaurants that anyone could want, yet it also has a small-town charm with farmers' markets and other fun, colorful local events. When she attended the University of Michigan for dental school, Dr. Dina Cocco fell in love with the Ann Arbor community and its diverse people. She chose to set down roots here in 1990 and has enjoyed the opportunity to make patients' smiles healthier and happier ever since. But what makes this dentist and her practice particularly special is that she goes above and beyond to improve not only teeth, but also lives. Recently, Dr. Cocco made a significant difference for one patient in need named Gregory Charles.
Participating in Donated Dental Services
Donated Dental Services is a volunteer program in which thousands of dentists nationwide donate comprehensive dental care to those who cannot afford it on their own. Locally, Dr. Cocco is proud to be part of this program as a way to give back to the community she loves, while doing what she loves—performing dentistry and spreading smiles!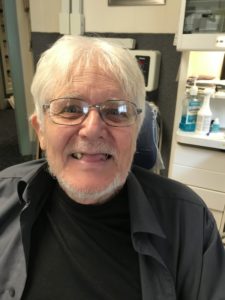 Helping Gregory Smile
In February 2019, Dr. Cocco met Gregory Charles through Donated Dental Services. A resident of Ypsilanti, Michigan, he is a retired service writer with Chrysler, and he needed partial dentures for both his upper and lower teeth. Not only did these gaps in his smile impact his appearance but also his ability to eat and speak clearly. Dr. Cocco designed these custom restorations to help Gregory regain confidence and function in his smile. As you can tell from his facial expression, he is very pleased with the results!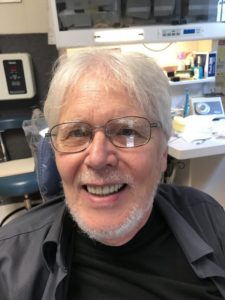 Serving the Community
On top of the service she provides with Donated Dental Services and her normal dental practice, Dr. Cocco strives to make a difference and dedicates her time and skills to help members of the Ann Arbor community as much as possible. In the past, her dental practice has sponsored several hockey teams and donated to local Special Olympics events and the local chapter of the Veterans of America. Dr. Cocco also regularly volunteers her time to help care for patients at Motts Children's Hospital.
Over the years, Dr. Cocco has helped many patients like Gregory and other community members overcome oral problems in a myriad of ways. The truth of the matter is that she is grateful to Gregory and Donated Dental Services for the chance to give back. Moving forward, she and the practice will continue to look for ways to make the Ann Arbor area a better place to live. If you would like to recommend an organization, charity or event that Dr. Cocco can contribute to, contact her practice here.
About Dr. Dina Cocco
After completing her dental degree at the University of Michigan, Dr. Dina Cocco has continued to hone her skills in dentistry. She is an active member of many prestigious organizations, including the Michigan Dental Association, the American Dental Associations, the American Association for Women Dentists, and the Academy of General Dentistry. To schedule an appointment with her, call (734) 668-8636 or click here.