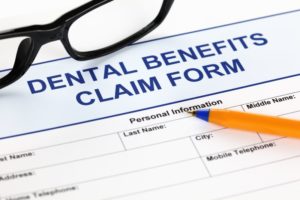 It's the most wonderful time of the year, but December can put a strain on your wallet. With multiple parties and celebrations and generous gifts for your family and friends, you want to make sure every dollar is spent wisely. But if you haven't visited your family dentist in a long time and you have dental insurance, you could lose hundreds of dollars. In this blog post, you'll learn four reasons why now is the time to maximize your dental insurance benefits before the end of the year!
Your Benefits Reset in January.
Although your employer may allow you to roll over any unused days off into the new year, your dental insurance benefits do not. When January 1 comes around, they will reset, which means that you forfeit any benefits that you haven't used in 2019. In other words, that's significant money down the drain!
You Have a Yearly Maximum Available.
In addition to the percentage that your dental insurance covers, there is a yearly maximum that your dental insurance will contribute to your dental healthcare. Although this amount can vary depending on the plan, it usually is between $1,000 and $1,500. Similar to the other benefits, any of this money that is not used will not carry over into the new year, so if you want to use this money, you need to do so before January 1.
You Can Save Money in the Long Run.
By taking full advantage of your dental insurance benefits, especially the preventive coverage, you can avoid expensive dental work in the future. For example, when you have your teeth cleaned every six months, plaque doesn't have a chance to accumulate and cause problems like cavities or gum disease, which can cost hundreds of dollars to fix. Mostly if not completely covered with your dental insurance, these simple, routine preventive visits can help you keep your hard-earned money to use for other expenses.
Along the same lines, postponing treatment for an existing problem can result in higher out-of-pocket costs down the road. Rather, you should get it resolved soon to ensure that you're able to get the most conservative treatment possible.
You Have Already Paid for Dental Services.
Every month this year, you've paid your dental insurance premiums out of your paycheck. As a result, you are entitled to use your benefits. In some cases, depending on your plan, that means that you could get two dental checkup and cleaning appointments at little or even no extra cost. If you decide to not use your dental insurance benefits, it's like paying for food and then immediately throwing it in the garbage. You've paid for these benefits, so you should get your money's worth!
As you work on your holiday budget, remember that you have already spent money on your oral healthcare, but it's up to you to make sure that that you actually benefit from this coverage. By taking a little bit of time out of your busy schedule for a needed dental visit, you can give yourself more reasons to smile.
About the Author
Dr. Dina Cocco has been practicing in Ann Arbor for nearly 30 years. She is also an active member of the Michigan Dental Association, the American Dental Association, the American Association for Women Dentists, and the Academy of General Dentistry. If you'd like to schedule an appointment with Dr. Cocco, you can contact her practice by calling (734) 668-8636 or clicking here.