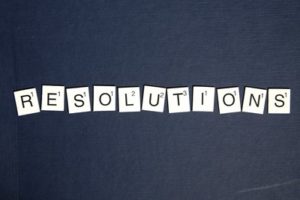 Did you know your oral health directly influences your general health? As you enter 2021, why not make a healthy smile part of your New Year's resolutions? You can invest in your mouth and body by committing to your dental hygiene during the year ahead. Not sure where to start? Here are 3 resolutions to follow to achieve your oral health goals.
1. Brush before going to bed.
The American Dental Association recommends brushing your teeth at least twice a day for two minutes each session. Unfortunately, a study by Delta Dental found 31% of Americans don't follow this advice. After a long day, it's easy to crawl into bed without brushing your teeth. Although it may not seem concerning, it can leave a lasting mark on your dental health.
Harmful bacteria and plaque will accumulate in your mouth overnight, increasing your risk of tooth decay and gum disease. Brushing in the morning and before going to bed promotes healthy teeth and gums. It's best to use a soft-bristled toothbrush and nonabrasive toothpaste to clean all surfaces of your teeth and tongue.
2. Floss every night.
Although brushing is effective, your toothbrush can't reach everywhere in your mouth. Floss is the only way to clean in between your teeth. If you don't floss every night before going to bed, you will significantly increase your risk of gum disease, which is the leading cause of tooth loss. Not to mention, the infection is linked to several health issues, like cardiovascular disease, Alzheimer's disease, and diabetic complications.
It's best to use high-quality dental floss to clean between each tooth at least once a day. Research shows flossing is often more effective when it's done at night because it removes any bacteria that can linger in your mouth while you're sleeping. Your dentist also recommends flossing before brushing to allow your toothpaste to cover more of your enamel.
3. Visit your dentist twice a year.
Besides caring for your smile at home, your dentist recommends you visit them at least twice a year for a cleaning and checkup. Routine services are designed to keep your teeth and gums healthy to ensure optimal oral health. Not only will you keep your smile healthy, but you'll also reduce your long-term dental expenses by preventing the need for a costly treatment in the future. Research shows every $1 spent on prevention can save you as much as $50 on restorative or emergency services.
Achieve a Healthy Smile in 2021
While you commit to paying off debt or eating better, make sure a healthy smile is also part of your New Year's resolutions.
About Dr. Dina H. Cocco
Dr. Cocco earned her dental degree at the University of Michigan. She has continued her training to provide advanced services to help her patients receive the personalized solutions they need through a focus on prevention. If it's time for your next cleaning and checkup, contact our office today to schedule your appointment.