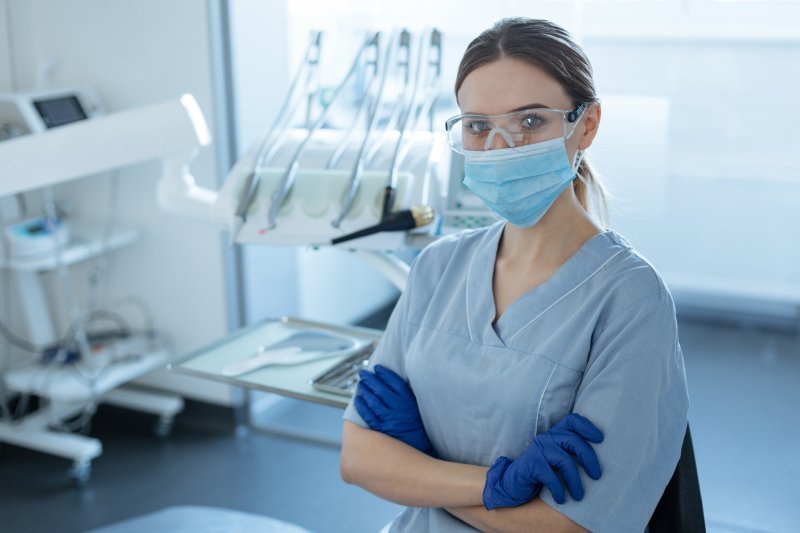 Did you know that dentistry used to be a very male-dominated field? However, this is slowly changing as time goes on. The first female dentist was licensed back in 1898 in Canada, and boy have things changed over the past 123 years. More and more women are getting involved in the field and there are all sorts of different ways that women in dentistry have helped the field advance to whole new levels. There is no better time to learn about women in dentistry than International Women's Day!
More Women are Graduating in Dentistry
As previously stated, dentistry used to be a discipline that was pretty much completely dominated by men. Over the past few decades, this has been shifting. In 2016, approximately 29.8% of all dentists in the United States were female. This is still far from the 50.8% of women in the overall population of the country, but there has been a lot of growth as of recently. Because of the increased number of women working in the field, there are also more female figures to look up to.
Different Experiences for Patients
Now that more women are working as dentists, many people have described their experiences to be much more different as well. Female dentists are described to be more empathetic. The dental office used to be a place that so many people feared, but now patients feel additional comfort when they are in their treatment room.
Female Dentists Are More Diverse
Diversity helps to bring additional creativity, ideas, and experiences into the field. More women tend to be from diverse backgrounds in dentistry, so there are much more cultural and language varieties as of late.
Women in Dentistry Aren't Just Dentists
According to the American Dental Hygienist Association, about 98% of the nations dental hygienists are female. A large proportion of the country's dental assistants are female as well. Even though the majority of dentists are still men, this is not the case in other areas of dentistry.
Female Dentists Work Differently
Men and women are different, so it only makes sense that this applies in the workplace as well. Female dentists are more likely to use works like "personal values" and "sympathies" in order to describe how they make decisions. As for men, "objectivity," "logic," and "consistency" are more common. Female dentists are also more likely to refer their patients to specialists than male doctors.
Dentistry has grown a lot in the last few decades and so have the number of women taking part in the discipline. As you can see, more and more women are now shining through in the field of dentistry!
About the Author
Dr. Dina H. Cocco is an experienced dentist who has been working in the field for three decades! She earned her Doctor of Dental Surgery from the University of Michigan and is a member of several professional organizations. They include the American Association for Women Dentists and the American Dental Association. For more information or to schedule an appointment at her office in Ann Arbor, visit her website or call (734) 668-8636.