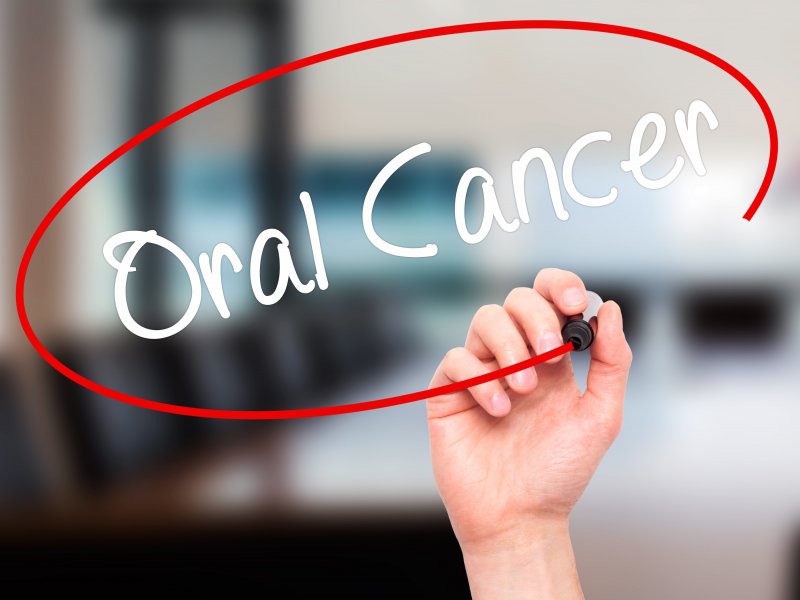 According to The American Cancer Society, over 54,000 new cases of oral cavity or oropharyngeal cancer are diagnosed each year. Fortunately, this condition is largely preventable, and the survival rates increase dramatically with early detection. That's why Oral Cancer Awareness Month is dedicated to spreading up-to-date, accurate, potentially life-saving information on risk factors, symptoms, prevention tactics, and the importance of routine screenings. Keep reading to learn more about the importance of this campaign!
Oral Cancer: Common Risk Factors and Symptoms
Thanks to decades of studies, researchers today have a solid understanding of some of the common risk factors of oral cancer, such as:
Smoking and drinking excessively.
Being diagnosed with HPV.
Having oral cancer in your family.
Too much exposure to the sun.
If you are considered "at-risk" due to any of the above, it is important to take note of unusual lumps, swelling, or soreness in and around your mouth. Abnormal bleeding, numbness, and ear pain are also symptoms to notify your dentist of right away.
5 Prevention Tactics to Implement Today
Although the statistics surrounding oral cancer can initially be alarming, it is important to remember that proper prevention can significantly decrease your chance of being diagnosed. For that reason, it is of the utmost importance that you:
Avoid prolonged hours in direct sunlight (and wear SPF 15 or SPF 30).
Quit poor habits, like using tobacco products and drinking alcohol in excess.
Eat a balanced diet.
Follow good dental care at home (i.e., brushing at least twice a day, flossing daily, etc.).
Visit your dentist every six months for a checkup and cleaning.
Schedule an Oral Cancer Screening with Your Dentist Today!
If you are overdue for your bi-yearly visit to the dentist or can't remember the last time you underwent an oral cancer screening, there is no time like the present to schedule an appointment. That way, your dental team can thoroughly search for early warning signs, provide you with a deep cleaning to keep your oral cavity in pristine condition, and answer any questions you have about reducing your chances of being diagnosed in the future. If your dentist does find anything abnormal, they will play a crucial role in getting you the treatment you need before the condition progresses. So, don't wait to schedule an appointment!
About the Author
Dr. Dina H. Cocco earned her dental doctorate at the University of Michigan, and she has spent the last three decades helping patients of all ages achieve happy, healthy smiles. To accomplish this, she provides comprehensive dental checkups, which includes checking for early warning signs of oral cancer with our Velscope cancer screening device. If it's been over six months since you've visited the dentist or you are interested in learning more about prevention, don't hesitate to get in touch with Dr. Cocco via her website or by phone at 734-668-8636.