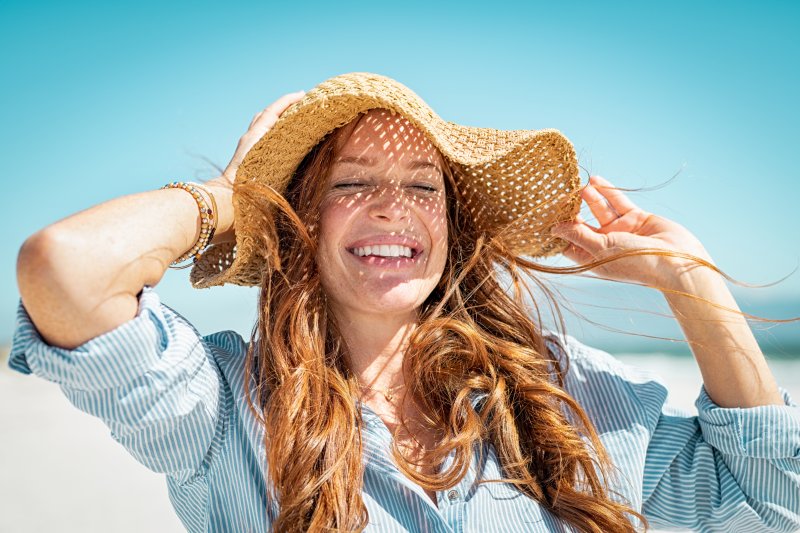 Summer is all about fun and spending time in the sun! You might even plan on attending a special event or traveling, in which case you'll want to ensure you look your best. While choosing a great outfit can make you look and feel better, so can enhancing your pearly whites. Read on to learn about two cosmetic dental treatments that can improve your smile significantly this summer!
Teeth Whitening
Do you have discoloration or stubborn stains in your teeth? This can often make you feel self-conscious about your smile, lowering your confidence in the long run. However, you don't have to struggle with this condition forever. One of the quickest and most affordable methods for improving the color of your smile is teeth whitening! By consulting your dentist, they may provide you with custom-made trays along with bleaching gel to apply at your convenience.
While you might be tempted to buy store-bought kits to brighten your teeth, those products won't offer the same strength as a professional whitening treatment. Your dentist will also have safer bleaching agents, meaning they won't be harmful to your gums or other oral tissues. After wearing your whitening trays for about an hour daily for a couple of weeks, you should notice a significantly brighter smile!
Porcelain Veneers
If you have multiple minor dental imperfections—like stained, chipped, cracked, misshapen, or misaligned teeth—then you may benefit the most from veneers. These are wafer-thin porcelain shells that are bonded to your teeth to conceal mild flaws. Your dentist will first have to prepare your pearly whites by removing a tiny portion off the front of your enamel. Once your final veneers are completed, you'll be called back into the dental office to receive your porcelain layers.
This treatment typically takes two visits to finish. Afterward, you'll be able to enjoy your dream smile for many summers to come! Your veneers will also provide a virtually permanent whitening solution, as they are non-porous and highly resistant to staining. They can also last you 15 years or more with minimal dental care.
So, if you'd like to make the most of your summer by enhancing your pearly whites, consider these cosmetic dental treatments! Speak with your dentist if you're interested, and they'll be happy to discuss your options.
About the Author
Dr. Dina H. Cocco is a proud member of several prestigious organizations such as the Academy of General Dentistry, the American Dental Association, and the American Association for Women Dentists. She received her dental doctorate from the University of Michigan and continues to seek advanced training to refine her expertise, so her patients receive the best care they deserve. She provides multiple high-quality treatments, including teeth whitening and veneers to help you achieve your best smile! If you'd like to schedule a consultation this summer, visit her website or call 734-668-8636.